You are here
President of CME Energy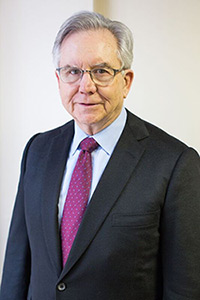 William J. Martin is a successful pioneer in two industries. Both fields are bound by a sense of community relations.
As president of CME Energy, Mr. Martin has participated in the successful development of community-focused, environmentally conscious private power, energy conservation and energy-related projects, either as lead developer, team member or financier in the United States, South America, Europe and North Africa. 
And prior to his work in the energy field, Mr. Martin was a leader in the effort to create accessibility for people with mobility challenges, particularly paraplegics and quadriplegics.
The Path to CME Energy
Mr. Martin began his energy career in 1980 developing and financing energy-conservation projects -- such as heat-recovery projects in industrial facilities -- and developed one of the first biomass projects in the US under PURPA located in Western Massachusetts. As Martin Energy Inc., Mr. Martin was affiliated with H.D.G.
After forming CME International Inc. in 1992, Mr. Martin was the lead developer of the first independent power project in North Africa, partnering with Caterpillar Corporation. The project, located near Zarzis, Tunisia, captures oil field gas, prior to flaring as greenhouse gases, utilizing the gas in turbines, reducing the greenhouse-gas impact by over 90% while providing low-cost energy to the Tunisian grid.
During the early 1990's Mr. Martin served as an advisor to Scudder Stevens and Clark in the formation of the Latin American Trust for Independent Power. He was a key member of the team that developed the fund's first three successful investments including Mamonal, the first independent private power project in Latin America. He also served as an advisor to such firms as Tractebel, Duke and Cogentrics as well as Massachusetts Institute of Technology (MIT), where he was a principal advisor regarding the re-development of its cogeneration facility in Cambridge Massachusetts.
Other significant projects in his career included but are not limited to the following:
Advocacy for Disability Awareness
Prior to his career in energy and throughout the 1970's, Mr. Martin was a national leader in the effort to make the US accessible for people with mobility impairments. This effort led to the creation and passage of the American's with Disabilities Act, the reduction of many of the physical barriers to independent living, and the creation of such enhancements as curb-cuts and accessible public housing and buildings. 
In this regard, Mr. Martin is the cofounder of two leading organizations in the field, the Stavros Foundation, Amherst, Massachusetts, (www.stavros.org) and the Northeast Independent Living Program (NILP), North Andover, Massachusetts, (www.nilp.org), serving as a co-founder and director of each. In this role, Mr. Martin helped create programs, arranged project and company financing and managed the staff and operations of each organization.
A Life in Theatre
Apart from his professional activities, Mr. Martin has served on a number of boards and has helped finance the development of a number of successful Off-Broadway plays and documentary films. Having joined its board in 2002, Mr. Martin served as Board Chair of EPIC Theatre Ensemble, a New York-based Off-Broadway, OBIE award-winning theatre organization (www.epictheatrectr.org). Having resigned from the Board in 2014, Mr. Martin continues to fund new play development through EPIC's Blueprint series. 
Notable plays produced by EPIC during Mr. Martin's period as Chair include OBIE award winning No Child . . ., Sarah Ruhl's Passion Play and Zak Berkman's Beauty on the Vine.
The Kumi and Bill Martin Foundation sponsors the annual new play Blueprint Series, formerly the Sunshine Series, which has developed a number of new plays including Nilaja Sun's "No Child . . .". EPIC is the 2009 winner of the Coming Up Taller award presented by President and Michele Obama for their work in Inner City Schools through the Shakespeare Remix program. EPIC has formed a relationship with one of the independent living foundations Bill founded in the '70's, NILP, and together they sponsor a summer theatre program in Lawrence, Mass, where students with severe disabilities create and publically perform their plays.
In addition, Mr. Martin has sponsored three award-winning documentaries with film maker Jocelyn Ajami. "Queen of the Gypsies" won the Lincoln Center Award in its Dance in Film series.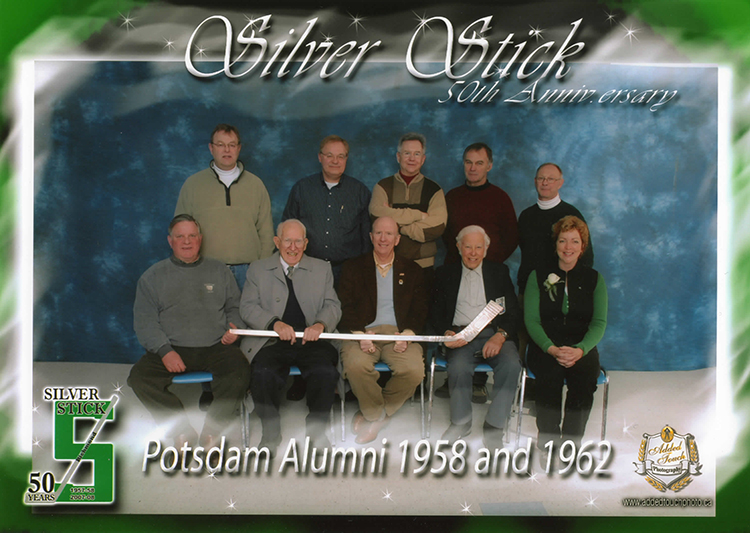 Mr. Martin and his Potsdam New York teammates are represented in the Hockey Hall of Fame in Toronto, Canada, thanks to their victory in the first International Pee Wee/Bantam Tournament, the Cradle of Hockey Silver Stick Tournament in 1957. Mr. Martin was the MVP of Potsdam High School's 1963 New York State championship High School team and played one year at St. Lawrence University, Canton, New York, and four years of football. He recently helped sponsor a hockey team in Canton created for mobility impaired veterans associated with the Society of Military Engineers at Fort Drum, New York
Mr. Martin is a graduate of Potsdam Central High School, Potsdam, New York. He earned his B.S. from Saint Lawrence University, Canton, New York, and having taken graduate courses at North Carolina A&T University and the University of North Carolina, Greensboro, Mr. Martin earned his master's degree in 1971. The father of two and grandfather of four, Mr. Martin and his second wife Kumi live in Boston, Massachusetts.
In 2014 and 2015, LARK Theatre Company presented two of Mr. Martin's plays, "Blood Map" and "The Fortunate One" in their Roundtable Series.  A third play, "Jimmy Crow Plays Golf One Day," will be in the Roundtable presentation in 2016.  Mr. Martin is working to produce "The Fortunate One" in 2017.  He serves on LARK's Global Exchange Task Force regarding new play development in Mexico, Russia, the Middle East and China.